FREE WEBINAR: Overview of Large Decentralized Combined Treatment and Dispersal Systems
This course is approved for
1 credit hour
in:
Indiana - Professional Engineers
Iowa Onsite Wastewater Association - IOWWA - CIOWTS
Massachusetts - Soil Evaluator
Massachusetts - System Inspectors
National Environmental Health Association - NEHA
New Hampshire - Designers & Installers
New York - Land Surveyors
New York - Professional Engineers
Maine - Local Plumbing Inspectors
Maine - Site Evaluator
Maine - Voluntary Certification for On-Site System Contractors
Join us for a FREE live webinar hosted by Infiltrator Water Technologies featuring members of our team. Please note all webinar times are Eastern Standard time.
---

Abstract
This presentation will provide detailed information pertaining to several large flow decentralized Advanced Enviro-Septic (AES) Combined Treatment and Dispersal (CTD) Systems. The AES Combined Treatment and Dispersal Systems reviewed include an expansion to an existing waste water treatment plant in New Hampshire, FEMA Base Camp project located in California along with additional examples of CTD Systems including a School, RV Park and Golf Course Community. The AES Combined Treatment and Dispersal System construction designs will be discussed including several sites where the systems were installed in a Multi-Level Configuration ensuring maximum use of available space. The average daily hydraulic flows from these sites range from 4,250 gallons per day to 100,000 gallons per day. System treatment performance data will also be reviewed.

Speaker Biographies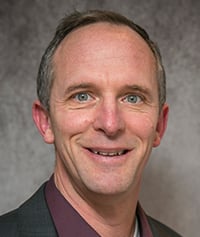 Dennis Hallahan, P.E.
Technical Director
Dennis F. Hallahan, P.E., is the Technical Director of Infiltrator Water Technologies. Dennis has over twenty-eight years of experience with the design and construction of on-site wastewater treatment systems. He has authored several articles for on-site industry magazines and has given numerous presentations nationally on the science and fundamentals of on-site wastewater treatment systems. Dennis also oversees a department that is responsible for product research and testing for both Universities and private consultants. The department develops system sizing charts for national and international approvals and assists customers and field representatives in the planning and review of large decentralized systems. He received his MS in civil engineering from the University of Connecticut and his BS in civil engineering from the University of Vermont. Dennis is a registered professional engineer in Connecticut. He has been with Infiltrator for over 16 years and in his current position as Technical Director, he is responsible for the technology transfer between Infiltrator and the regulatory and design communities. Dennis also holds several patents for on-site wastewater products. Member ASCE, WEF, serves on the NOWRA Technical Practice and Educational Committees, also on the New England Water Environment Federation's Small Community Committee.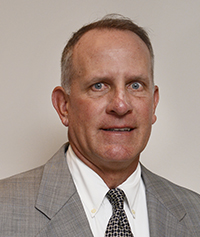 Mark Fricke
National Sales Director
Mr. Fricke has 21 years of experience in the Residential & Commercial Wastewater Treatment and Dispersal industry. He specializes in strategic market analysis throughout North America and abroad. His responsibilities include management and expansion of our Distribution and Manufacture Representative network. Additionally, Mark educates engineers, designers, Department of Health Officials and installing contractors on the benefits of passive, combined treatment & dispersal technologies. He resides in Orlando, FL and graduated from Auburn University with a Bachelor of Science in Business Administration.
More Webinars