Encore – Chambers by Infiltrator: A Scalable Subsurface Drainfield Product - Live Q&A
This course is approved for
1 credit hour
in:
Indiana - Professional Engineers
Iowa Onsite Wastewater Association - IOWWA - CIOWTS
Maine - Plumbing Inspectors
Maine - Site Evaluator
Maine - Voluntary Certification for On-Site System Contractors
Massachusetts - Soil Evaluator
Massachusetts - System Inspectors
National Environmental Health Association - NEHA
Nebraska - Onsite Wastewater System Contractors
New Hampshire - Designers & Installers
New York - Land Surveyors
New York - Professional Engineers
Ohio - Sewage Treatment System Contractors
Join us for a FREE live webinar hosted by Infiltrator Water Technologies featuring members of our team. Please note all webinar times are Eastern Standard time.
Register Now
---
Infiltrator's recycled plastic septic chambers are engineered for strength and performance, easy to install, and have greater design flexibility (including a smaller footprint) as compared with stone and pipe. The advantages of Infiltrator chambers add up to cost savings on labor, materials, and time savings on the job.
Speaker Biography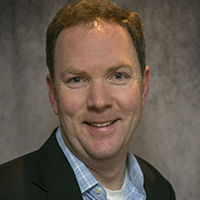 Jim Bransfield, Director of Marketing

Jim has been involved in the onsite wastewater treatment industry for over 25 years. In those 25 years he has held a variety of marketing and sales roles with Infiltrator Water Technologies. Currently he is the Director of Marketing for Infiltrator managing the marketing, customer service and inside sales functions. Throughout his years in the industry he's been actively involved with the launch and distribution activities for all of Infiltrator's chamber products. Jim has a Bachelors Degree from the University of Rhode Island. Outside of Infiltrator Jim enjoys outdoor activities and spending time with his family.
More Webinars