Characterizing Commercial High Strength Wastewater
Indiana - Professional Engineers
Iowa Onsite Wastewater Association - IOWWA - CIOWTS
Maine - Plumbing Inspectors
Maine - Site Evaluator
Maine - Voluntary Certification for On-Site System Contractors
National Environmental Health Association - NEHA
Nebraska - Onsite Wastewater System Contractors
New Hampshire - Designers & Installers
New York - Land Surveyors
New York - Professional Engineers
New York - Sewage Treatment System Contractors
Ohio - Sewage Treatment System Contractors
Wisconsin - Commercial Plumbing Inspector Certification
Wisconsin - Journeyman Plumber
Wisconsin - Master Plumber
Wisconsin - POWTS Inspector Certification
Wisconsin - POWTS MAINTAINER Registration
Wisconsin - Soil Tester Certification
Join us for a FREE live webinar hosted by Infiltrator Water Technologies featuring members of our team. Please note all webinar times are Eastern Standard time.
Register Now
---
Abstract
Commercial high strength wastewater is dealt with improperly in some areas across the country. A lot of this is due to a lack of understanding of what activities can affect the wastewater strength from these types of facilities. This presentation will describe some of the more common facilities and discuss ideas on how to gather information, provide operational suggestions, and try to dial in a wastewater strength that can be used to size a treatment system for the facility.

Speaker Biography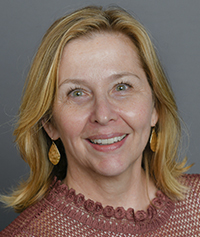 Allison Blodig
Wastewater Treatment Systems Specialist

Allison has been in the onsite wastewater treatment industry since 1997, first as a regulatory official and then in the wastewater treatment manufacturing industry participating in sales, regulatory affairs, design reviews, and training for a national treatment system manufacturer. Ms. Blodig had her own company for 3 years called GYST (Get Your "Stuff" Together) Consulting, specializing in regulatory consulting, market research, and training across the US. Currently she is a Wastewater Treatment Systems Specialist with Infiltrator Water Technologies, a leading developer of decentralized wastewater treatment technology. Along with a degree in Biology from Benedictine College in Atchison, KS, she has been a Registered Environmental Health Specialist and member of the National Environmental Health Association and she is also very active with the National Onsite Wastewater Recycling Association (NOWRA) and is the former chair of the Technical Practices Committee, current chair of the Conference Committee and participates in the Online Education Committee. She has participated in the NSF Joint Committee on wastewater, participating in task groups and annual meetings. Allison received the Women in Manufacturing award in 2012 and was the 2017 recipient of the Raymond Peat Lifetime Achievement award for outstanding achievement in the Kansas onsite wastewater field.
More Webinars