Decentralized Wastewater Treatment Systems, A Solution to Water Scarcity?
Posted on
Water scarcity and groundwater depletion concerns are on the rise. How can decentralized wastewater treatment systems address water scarcity and the depletion of groundwater?
Decentralized or onsite wastewater treatment systems have been a trusted solution for centuries. In fact, 25% of the population and 30% of new construction in the United States utilize a septic system or another form of decentralized wastewater treatment. Decentralized wastewater treatment systems do an excellent job of treating effluent onsite, keeping water local to its original source, all while recharging the local water supply. Traditional onsite wastewater treatment systems are tried and true; they are the workhorses that protect public health.
Decentralized wastewater treatment systems offer a resilient and reliable approach to wastewater treatment, minimizing potential environmental impacts while offering flexibility and scalability. From reduced infrastructure costs to managed aquifer recharge (MAR), decentralized systems offer many benefits including the ability to recharge the local water supply.
Decentralized wastewater treatment systems have the ability to recharge the local water supply. More awareness to this particular benefit to solve groundwater shortages is needed. More emphasis on the advantages, the decentralized model offers in promoting sustainable water management practices would lend more understanding. Decentralized wastewater treatment systems return treated wastewater directly into the ground, thereby replenishing aquifers, helping to restore groundwater levels. This promotes the long-term sustainability of water resources and mitigates the impacts of groundwater shortages.
Watch: Decentralized Systems and Managed Aquifer Recharge (MAR)
For more information on the benefits of decentralized onsite wastewater systems or to discuss how this model can work for your community please contact us.
About the Author: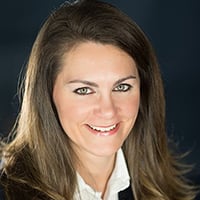 Ashley Donnelly, Technical Training and Sales Development Manager
Ashley has a passion for building relationships within the onsite wastewater treatment industry through training and technical education. Ashley entered the industry over 20 years ago and works to preserve the environment through sound wastewater treatment solutions. In her position at Infiltrator, she manages the Inside Sales Team and is responsible for maintaining and building customer relationships. This involves assisting engineers, contractors and regulators with technical and design information, training, installation, and operation & maintenance. In 2020, she launched Infiltrator's webinar program, which is currently accredited in over 12 states and has trained over 2,000 attendees on various contemporary industry topics. She serves on several industry committees, including TOWA, NOWRA Emerging Professionals and NEWEA Small Communities Committee.
Ashley holds a Bachelor of Arts in communications from Central Connecticut State University. Ashley resides in Connecticut with her husband and their three children. In her free time, she enjoys spending time with family, the outdoors, and volunteering.
---