Locations & Directions
Corporate Headquarters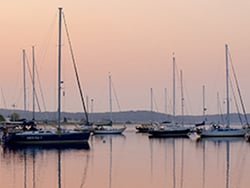 4 Business Park Road
Old Saybrook, CT 06475
Local Phone: (860) 577-7000
Toll Free Phone: (800) 221-4436
Fax: (860) 577-7001
Located in Old Saybrook, along the southern coast of Connecticut. Old Saybrook offers small-town charm within proximity of major cities. This area of the state offers history, coastal views, world-class entertainment at two area casinos, a variety of locally owned restaurants, and more!
---
Primary Manufacturing Plant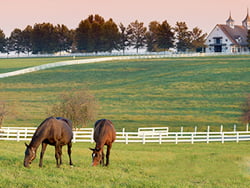 2600 Corporate Drive
Winchester, KY 40391
Toll Free Phone: (800) 221-4436
Fax: (859) 744-5668
Our ISO 9001 certified plant is located in scenic Winchester, just outside of Lexington in Kentucky's Bluegrass Region. This area offers picturesque views, bourbon distilleries, horse races, and more!
---
Champion Polymer Recycling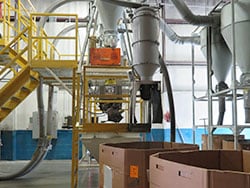 2600 Corporate Drive
Winchester, KY 40391
Toll Free Phone: (800) 203-9158
Fax: (859) 744-9688
---
Delta Treatment Systems, LLC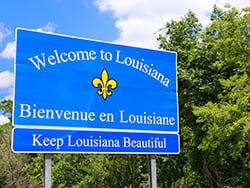 9125 Comar Drive
Walker, LA 70785
Local Phone: (225) 665-6162
Toll-Free Phone: (800) 219-9183
Our Delta manufacturing facility is just about 30 minutes outside of Baton Rouge, LA, in the City of Walker (Livingston Parrish). Livingston has more than 300 miles of navigable waterways providing plenty of opportunities for fishing, boating, and more. Livingston is home to Tickfaw State Park, on of the top ten most visited parks in Louisiana. Residents enjoy seasonal festivals throughout the year with live music, arts and crafts, food, and more.
---
Presby Environmental, Inc.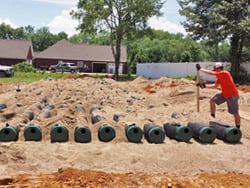 143 Airport Road
Whitefield, NH 03598
Toll-Free Phone: (800) 473-5298
Our Presby Environmental manufacturing facility is in Northern New Hampshire's White Mountains Region. The Town of Whitefield sits just north of Mount Washington, the highest peak in the Northeast. This area offers four seasons with plentiful mountain views and outdoor activities like fishing or hiking throughout local parks.
---
EZflow Manufacturing Plants
There are five dedicated production facilities for EZflow by Infiltrator throughout the United States. See what makes each location a great place to live for our employees!
Phenix City, Alabama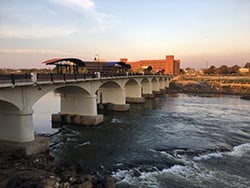 Phenix City is located south of Columbus, Georgia, and west of Fort Benning Army Base. The nearby Chattahoochee River hosts the longest urban whitewater rafting in the world with a course that has been described to be "Wild as Colorado and Warm as Costa Rica."
Monticello, Illinois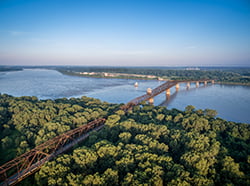 Monticello is located in central Illinois between Champaign and Decatur. This quaint town offers amenities one would expect to find in larger metropolitan cities. Family-friendly activities are offered throughout the year, such as free outdoor movies every Friday during the summer. The downtown "Courthouse Square" of Monticello features shopping, dining, and galleries.
Monticello maintains one of the lowest property tax rates in the surrounding area. Its schools are ranked one of the top school systems in the country. A low crime rate makes Monticello one of the safest towns in Illinois.
"I wouldn't want to live anywhere else!" –Louis Newbert, Monticello Plant Supervisor
Salisbury, North Carolina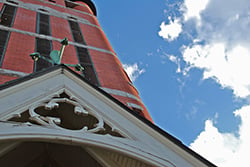 Located in North Carolina's Rowan County, Salisbury is situated between Charlotte and Greensboro. Salisbury offers a variety of outdoor activities, historic attractions, unique shopping, and entertainment for the entire family.
Portland, Oregon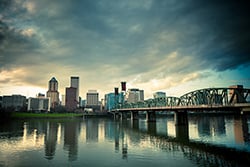 The plant is located north of downtown Portland. Portland offers beautiful scenery with plenty of outdoor activities. Great local restaurants and coffee shops can be found throughout the city, offering something for everyone.
Dallas, Texas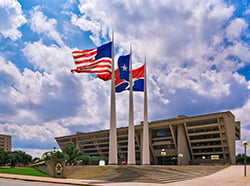 This plant is located in southwest Dallas, one of the largest cities in the South and offering remarkable city skyline views. Great restaurants can be found throughout the city along with a variety of outdoor activities. There are endless options for activities offered in Dallas throughout the year.