About Us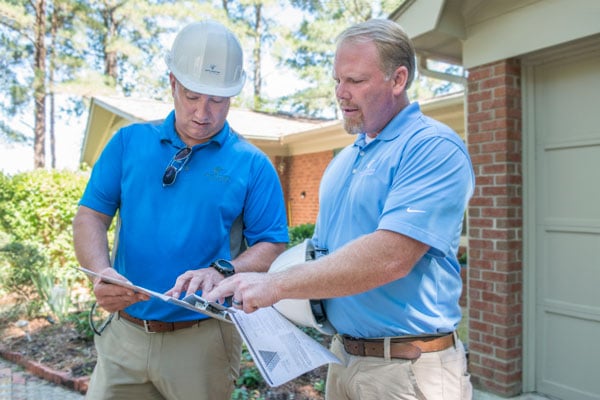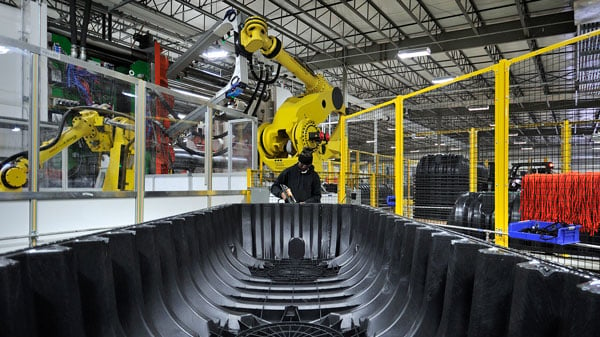 For over 30 years, Infiltrator Water Technologies has sought to create new and innovative solutions for wastewater and water management.
In the late 1980s Infiltrator was started as a company providing an efficient solution to conventional onsite wastewater management. Jim Nichols, the founder of Infiltrator, saw a problem with the design of his own leachfield, prompting him to develop a better alternative using plastic. With the help of his business partners, George Haines and Randy May, Nichols developed the first Infiltrator chamber launching the company in 1987. Since then, Infiltrator has continued to expand and diversify, offering multiple product lines for the onsite wastewater industry. In addition to a full line of products to support the onsite wastewater industry, Infiltrator offers products for general water management including potable water tanks and drainage solutions.
Our History
In 1979 Jim Nichols, a plastics-design consultant, looked out the window of his home and saw a homeowner's worst nightmare; the ground was oozing and bubbling wastewater as a result of a failed septic system. He needed to replace part of his gravel and pipe leach field.

When the installation contractor came to replace his leach field he watched the process with a curious eye. When they finished up the leach field replacement Jim told to Sid Holbrook, the contractor, "We could probably come up with something better in plastic." Sid agreed and told Jim when he was serious about it that he'd help him raise money to give it a try.

A few years later Jim approached Sid with the design for the Infiltrator chamber. Jim and his business partners, George Haines and Randy May, sought out investors to finance manufacturing and testing of the Infiltrator chamber system and Infiltrator was born
In 2018, Infiltrator expanded into the advanced wastewater treatment segment of the industry with the acquisition of Delta Environmental assets from Pentair Flow Technologies and has reestablished the Delta brand to Delta Treatment Systems, LLC. Delta Treatment Systems manufactures and sells products for residential and commercial advanced wastewater treatment including custom package treatment plants and ECOPOD and Whitewater models.

Infiltrator further expanded its reach in the onsite industry with the acquisition of Presby Environmental, Inc. (PEI) in April 2019. Based in Whitefield, NH, PEI manufactures combined wastewater treatment and dispersal systems. With this acquisition Infiltrator has increased its product offerings to include Advanced Enviro-Septic, Enviro-Septic and Simple Septic.

In 2019, Infiltrator was acquired by, and now operates as a wholly-owned subsidiary of, Advanced Drainage Systems, Inc. (ADS). ADS is a leading manufacturer of high performance thermoplastic corrugated pipe and ancillary products, providing a comprehensive suite of water management products and superior drainage solutions for use in the construction and infrastructure marketplace. Both Infiltrator and ADS share a similar vision and values and remain committed to developing innovative, best-in-class products while maintaining a dedication to safety, operational excellence, and sustainability through our recycling activities. ADS is a publicly traded company on the New York Stock Exchange under symbol WMS.
Promoting Innovation, Continuous Improvement, Integrity, and Environmental Stewardship
We are devoted to creating the best possible product for our customers while minimizing waste and advocating for the use of recycled materials. We consistently endeavor to improve our products, and to create new ones that will provide valuable solutions for industry practitioners. Because we rely on recycled plastics for 95% of our materials, our products are both sustainable and more affordable for customers.
Learn about Champion Polymer Recycling ›
Revolutionary Products
With 140 granted or pending patents, Infiltrator has repeatedly shown its ability to successfully develop innovative offerings for the onsite wastewater treatment industry. Our Quick4 and Arc chambers and EZflow leachfield products are easier and faster to install than conventional stone and pipe wastewater dispersal systems. Infiltrator's lightweight tanks offer exceptional strength comparable to concrete tanks, allow for easy storage and delivery, and are a revolutionary improvement in plastic tank design.
Environmental Stewardship
With a full range of wastewater treatment products, and a commitment to resource conservation, Infiltrator is a leader in environmental stewardship. We approach sustainability through recycling, promoting a safe and productive work environment, and making contributions to community development. Looking toward the future, we will continue developing new technologies that contribute globally to sustainable wastewater management.
Company Values
Infiltrator is a company that above all else, values integrity and doing the right thing. We listen to our customers, employees and business partners to better understand needs and develop or enhance products. We operate under a growing list of core values, including:
Infiltrator is a company of integrity. We believe in being honest, fair, trustworthy, and honorable in all of our business dealings.
Infiltrator is committed to advancing the state of the art in all fronts, including product design, manufacturing, materials, wastewater science, marketing, management, and employee development. In other words, to be the best we can be.
Infiltrator believes that people are our most important assets. We value superior people, providing them with the necessary tools, opportunities, challenges, and the freedom to achieve superior results.
Infiltrator believes that maintaining high growth will provide opportunities to our employees and maximize the long-term strength of our company.
Infiltrator believes in management by objectives and working as a team.
Infiltrator believes that forming strong relationships between and among employees, vendors, customers, financiers, and shareholders will achieve the best results.
We value fun and believe that having fun at work will produce superior results.
Infiltrator is committed to competing aggressively in the marketplace and to protecting our assets.
Infiltrator has the courage to make difficult decisions, do the right thing, and maintain an entrepreneurial spirit.
Infiltrator is committed to producing quality products and expects everyone to assume responsibility for quality.
We believe in providing our employees with a safe environment to work in.