Getting to the Root of it: Tree Roots and Septic Systems
Posted on
A common question that we receive on the tech line at Infiltrator Water Technologies in the fall is, "Do I have to worry about tree roots interfering with my septic system?"
When the weather slowly starts to change, many homeowners look to get their septic system repaired before the winter. But, they aren't sure what to do if they have trees in their yards and are worried that roots may interfere with their system. Thankfully, tree roots are not typically going to be an issue for most septic systems, but be sure to keep in mind that tree roots are always looking for water and nutrients that drainfields offer.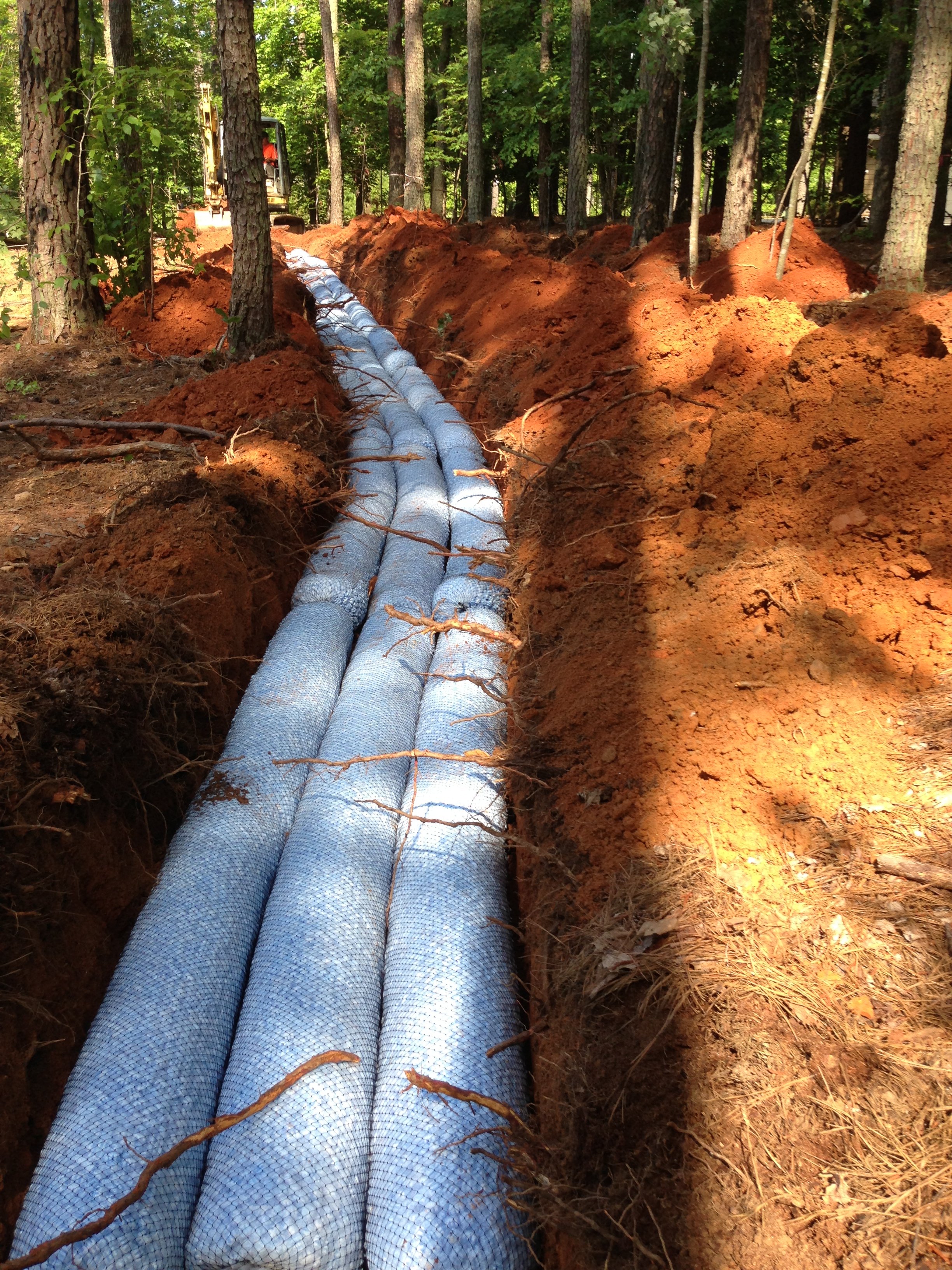 When designing a septic system, locate the system with some extra space away from tree lines if possible. Please note that some codes define proximity to trees. In a perfect world, the system would be far away enough that there is no chance of tree roots growing into it. But, let's say you don't have enough space to keep a buffer in between. In this case, ensure that every piece of the septic system is installed correctly. This means ensuring the tank and drain field products are watertight and installed correctly. While you should always ensure these are taken care of during a normal installation, extra care should be taken in a root infested area.
In general, drainfields should not be installed if there are not an extreme amount of tree roots near the system. For example, do not install a septic tank onto a bed of roots because they will not provide the tank with a sturdy base which can lead to issues. On the other hand, tree roots underneath a drain field are not necessarily a death sentence. Tree roots love to help soak up any extra effluent in their area, which would actually help improve the performance of the drain field. However, it is possible that the tree roots could grow too strongly near the drain field product plug it up or plug up any piping. This could be avoided by not installing the product directly onto any roots.
Another issue tree roots might cause would be if the roots were to grow themselves into the pipes of the system. This can spell a disaster for the system as it can plug up the pipe thereby causing it to back up. This can mean that wastewater can back up into the house or cause ponding on the surface. Yikes! If the ground above your drain field starts to get soggy or smells at all, be sure to contact a licensed septic service provider.
All in all, tree roots are not necessarily the enemy for a septic system. If you install the system correctly and follow local code and our recommendations it will minimize root problems. Have you had experiences with roots in septic systems? Please feel free to share your story with us.
About the Author:
Dennis Hallahan, P.E.


Technical Director



Dennis F. Hallahan, P.E., is the Technical Director of Infiltrator Water Technologies. Dennis has over twenty-eight years of experience with the design and construction of on-site wastewater treatment systems. He has authored several articles for on-site industry magazines and has given numerous presentations nationally on the science and fundamentals of on-site wastewater treatment systems. Dennis also oversees a department that is responsible for product research and testing for both Universities and private consultants. The department develops system sizing charts for national and international approvals and assists customers and field representatives in the planning and review of large decentralized systems. He received his MS in civil engineering from the University of Connecticut and his BS in civil engineering from the University of Vermont. Dennis is a registered professional engineer in Connecticut. He has been with Infiltrator for over 16 years and in his current position as Technical Director, he is responsible for the technology transfer between Infiltrator and the regulatory and design communities. Dennis also holds several patents for on-site wastewater products. Member ASCE, WEF, serves on the NOWRA Technical Practice and Educational Committees, also on the New England Water Environment Federation's Small Community Committee.
---
---