SepticSmart Week 2023
Posted on
Next week, September 18-24, is SepticSmart Week!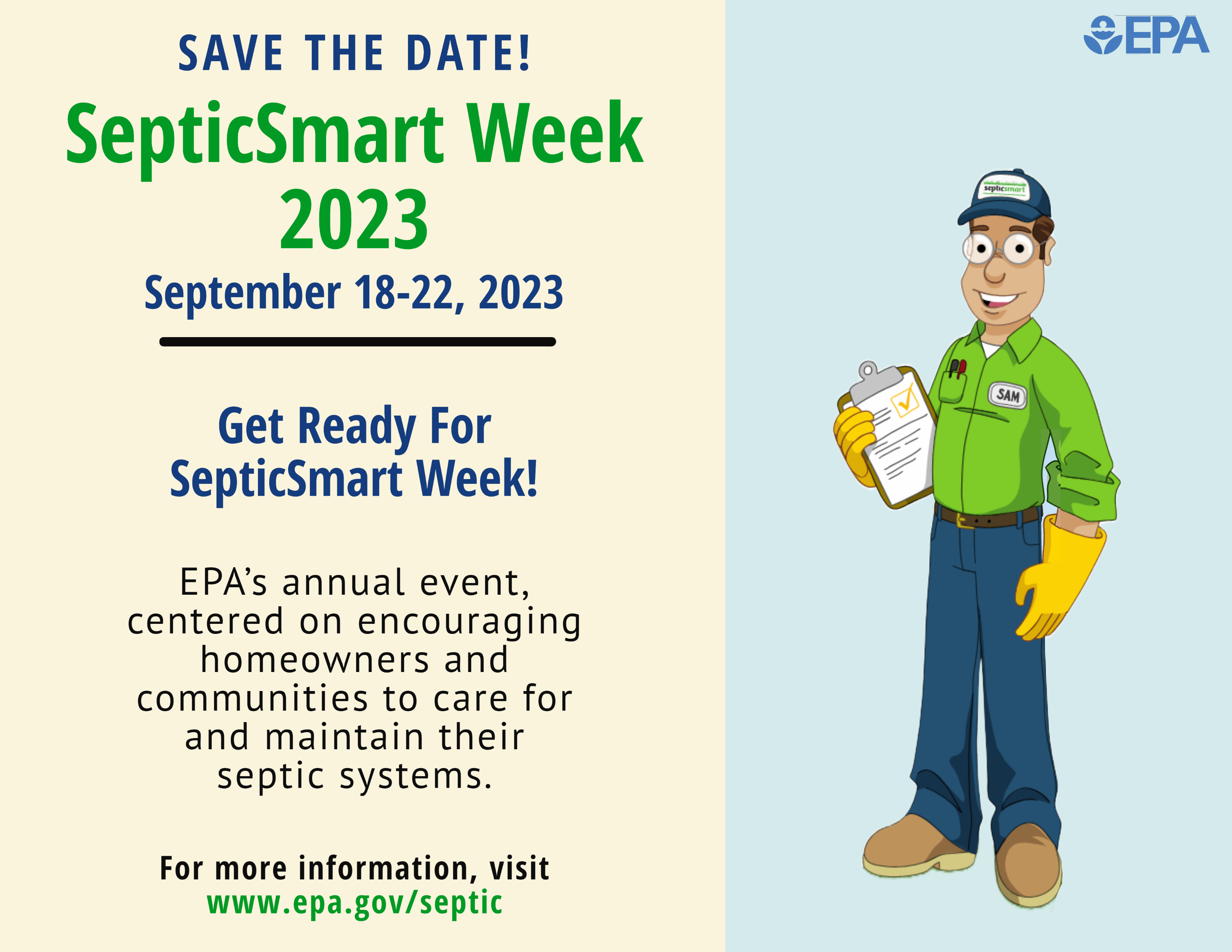 Each year, the United States Environmental Protection Agency (EPA) holds SepticSmart Week to encourage homeowners and communities to care for and maintain their onsite septic system. This is the 11th year that the EPA has promoted this week of awareness of proper septic system care.
During SepticSmart Week, EPA seeks to inform homeowners on proper onsite septic system care and maintenance, assist local agencies in promoting homeowner education and awareness, and educate local decision makers about infrastructure options to improve and sustain their communities.
Beyond SepticSmart Week, the EPA has several resources you can use year-round to promote proper septic system care and maintenance. The EPA offers "Protect Your Septic System" magnets that you can order for free to share with your customers. The EPA also provides an Outreach Toolkit with various materials that you can download and print for sharing with customers, also free to you.
We'll be sharing SepticSmart Week content from the EPA on social media all next week. Be sure to follow us and share these posts with your customers. Do your part, be SepticSmart!
---
---