Troubleshooting Odor Issues in Residential Aerobic Treatment Units
Posted on by Brenda Faz
Oftentimes people relate septic systems with bad odor. The truth is that a properly functioning septic system should not produce any foul odors. There are times when a homeowner may notice some foul odor coming from their system, in which case, the need to troubleshoot the system arises. This blog post will highlight a few go-to troubleshooting tips and questions to ask a homeowner pertaining to foul odors that are emerging from their residential aerobic treatment unit, such as the ECOPOD-N, Whitewater DF Series, or ENVIRO-AIRE active wastewater treatment units manufactured by Delta Treatment Systems.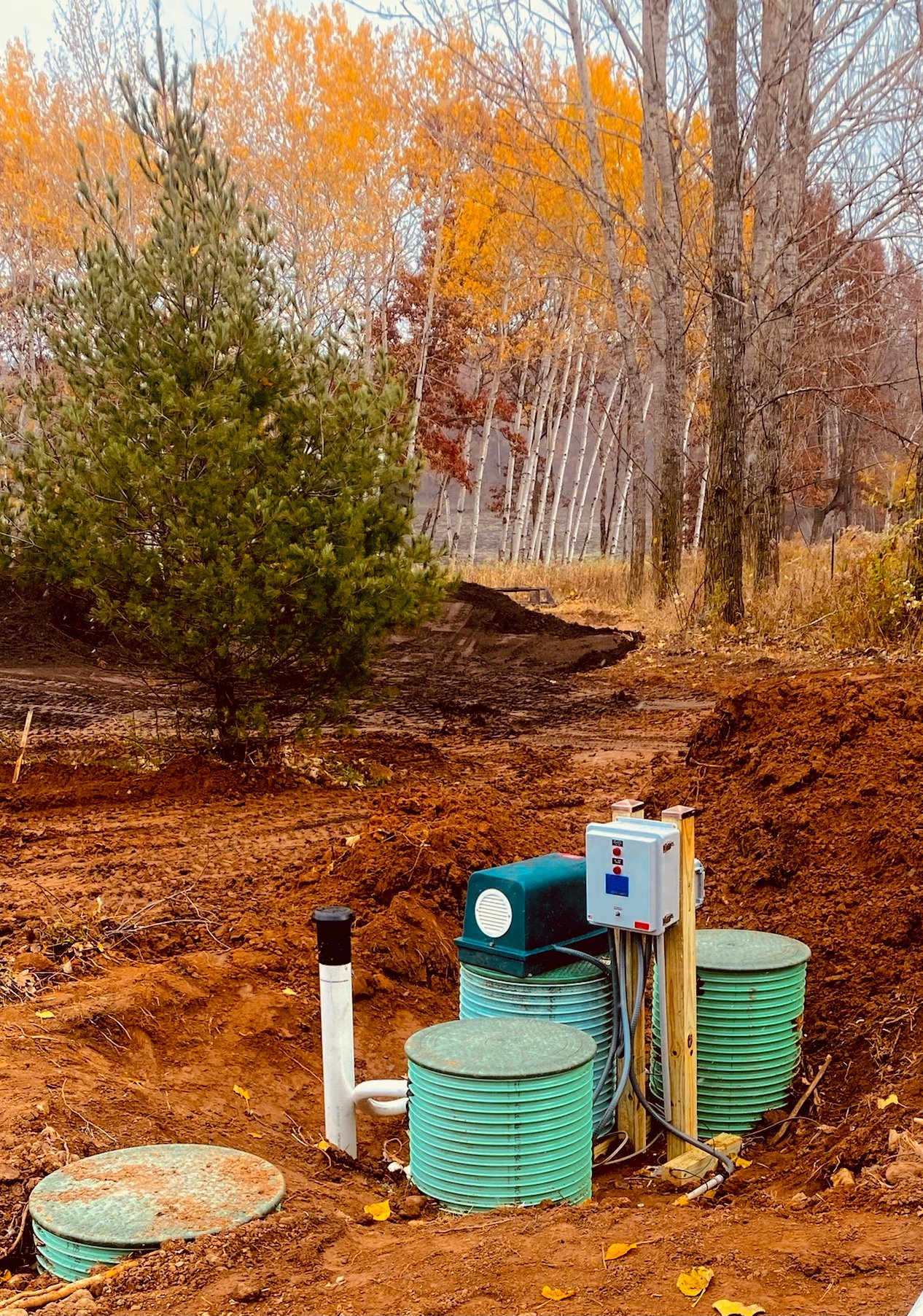 A homeowner calls complaining of odors around their aerobic treatment unit. Here are the steps we'd recommend taking to troubleshoot and solve the issue.
Is the system regularly maintained?

A licensed service provider should inspect the system regularly. These regular inspections include pumping out excess sludge levels in the tank and visually inspecting liquid levels and the system components. It's recommended to have an advanced treatment unit serviced once a year.

Assess the overall system for proper operation and maintenance.

If the system is regularly maintained the next step would be to visit the site and inspect the mechanical and physical elements of the system including the blower, control panel, and ensure proper installation and overall operation of the system. It's also important to check for any potential pipe leaks or areas where infiltration might be occurring.
Once it has been established that the system is installed properly and there are no mechanical issues present it becomes more of a question and answer session with the homeowner to better understand how they use the system. Based on the answers to some of these questions you'll be able to offer education to the homeowner to help to alleviate the stress on the system caused by homeowner behavior.
Some of the questions to ask a homeowner include:
How many tenants are living in the home? Septic systems are typically designed based on the number of bedrooms in a home. However, if there are significantly more people living in a home than bedrooms there's a chance the flow rates are just too much for the system to handle.
What are their entertaining habits? If they're entertaining large groups within their home on a regular basis this could impact the flow rates to levels higher than the system design can handle.
Do they have a garbage disposal? Excessive use of a garbage disposal could cause system odors due to a potential overload of organic material.
Pharmaceutical drug use? If anyone in the home is using strong pharmaceutical drugs like those for cancer treatment it could have an impact on the biology of the system.
What type of cleaning products are used? A lot of homeowners are unaware that there are certain detergents and soaps that will have a negative impact to their system. So just educating a homeowner to switch their cleaning products to solutions that are safer for use in septic systems will have a big impact on the performance of the treatment unit.
If everything above checks out, then we recommend pulling water samples from the system and having them tested. At this point it's best to contact the system manufacturer to provide instructions for sample collection and test suite suggestions. Once the samples have been tested and reported we will continue to work with you to further troubleshoot the system and help resolve the problem.
About the Author:
Brenda Faz, MSc (PH.D. Candidate)


Engineered Systems Consultant
Brenda Faz is the Engineered Systems Consultant for the Southern Region of the United States at Infiltrator Water Technologies. Brenda assists developers and engineers in designing wastewater treatment systems that will optimize treatment performance for their projects. Prior to working for Infiltrator, Brenda spent 15 years in the environmental testing industry, doing bench scale treatability studies for municipal wastewater plants as well as standard analytical testing for soils and waters under both Standard Methods and ASTM methodologies. Brenda holds a Bachelor's Degree in Environmental Science from Texas A&M University, a Master's Degree in Environmental Management from the University of Maryland University College, and is currently a PhD student at Louisiana State University in the Environmental Science program.
---
---