ECOFILTER Pump Vault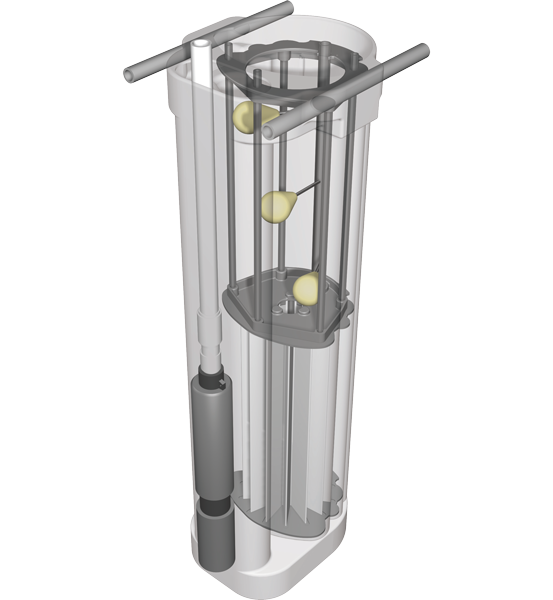 The ECOFILTER Pump Vault tank filtration system reduces biological loading and clogging, prolonging the life of downstream drainfields and other treatment systems.
Contact an Expert ›
Manuals, Guides & CAD Details ›
Quick to install in new or existing tanks, the ECOFILTER Pump Vault is a completely integrated system for pumping effluent from single or double compartment tanks. The ECOFILTER Pump Vault draws effluent from the clarified zone of the tank to minimize suspended solids passing through the pump system. The easy-access design maximizes the filter surface area and simplifies filter inspection and maintenance by enabling filter cartridge removal without pulling the pump or vault.
Featuring a dual compartment housing for simplex or duplex applications, the ECOFILTER Pump Vault is constructed of high density polyethylene with UV inhibitors for longevity. This effluent pump system's float stem bracket allows easy removal and adjustment of the float assembly. Customizable to meet any project need, the ECOFILTER Pump Vault is ideal for S.T.E.P. collection systems and effluent treatment.