FREE WEBINAR: Tank Buoyancy and Anti-Flotation Measures
Delaware - Onsite Septic System Contractors
Indiana - Professional Engineers
Iowa Onsite Wastewater Association - IOWWA - CIOWTS
Maine - Plumbing Inspectors
Maine - Site Evaluator
Maine - Voluntary Certification for On-Site System Contractors
Massachusetts - Soil Evaluator
Massachusetts - System Inspectors
National Environmental Health Association - NEHA
Nebraska - Onsite Wastewater System Contractors
New Hampshire - Designers & Installers
New York - Land Surveyors
New York - Professional Engineers
North Carolina - Registered Environmental Health Specialist (REHS)
Ohio - Sewage Treatment System Contractors
This live webinar was recorded to view at your convenience.
Watch Now
---
Abstract
An important consideration in the installation of septic, pump, or holding tanks is the risk of flotation due to the presence of groundwater above the bottom of the tank. The goal of this presentation is to prompt regulators, designers, and installers to think about buoyancy for the installation of any tank installation. When a rigid object such as an empty septic, pump, or holding tank is partially or fully submerged in groundwater, an upward force is exerted on the object that is equal to the weight of the displaced groundwater. This presentation will develop two very simple models for evaluating buoyant force. Engineering controls, such as ballast systems, concrete pads, and helical anchors and associated best installation practices are evaluated. This presentation will include a discussion of Archimedes' principle, basic geotechnics of buried tanks, uplift forces, buoyancy control function, and buoyancy control best practices.


Speaker Biography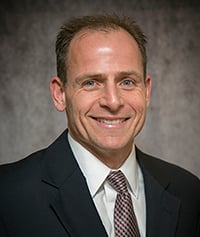 David Lentz, P.E., Regulatory Director
Dave Lentz manages Infiltrator Water Technologies' government affairs department, with responsibility for regulation of the company's effluent dispersal, tank, and treatment product lines. Nationally, Infiltrator is involved in rule making, legislation, and industry standards development supporting the onsite wastewater treatment system industry. Dave has 25 years of experience related to soil and groundwater systems. He holds a Bachelor's degree in structural engineering and a Master's degree in geotechnical engineering, and is a licensed professional engineer.
More Webinars