FREE WEBINAR: Interpreting Sieve Analysis
Delaware - Onsite Septic System Contractors
Indiana - Professional Engineers
Iowa Onsite Wastewater Association - IOWWA - CIOWTS
Maine - Plumbing Inspectors
Maine - Site Evaluator
Maine - Voluntary Certification for On-Site System Contractors
Massachusetts - Soil Evaluator
Massachusetts - System Inspectors
National Environmental Health Association - NEHA
New Hampshire - Designers & Installers
New York - Land Surveyors
New York - Professional Engineers
North Carolina - Registered Environmental Health Specialist (REHS)
Ohio - Sewage Treatment System Contractors
This live webinar was recorded to view at your convenience.
Watch Now
---
This course is approved for one credit hour in:
• New Hampshire Department of Environmental Services designers and installers.
• Ohio for Sewage Treatment System Contractors

Abstract
The sand used in Infiltrator's Advanced Enviro-Septic® and ATL treatment fields requires a widely available coarse clean sand. A lab must often test this material to ensure it meets specific requirements. This is known as a sieve analysis or particle distribution test. How a sieve analysis is performed will be described. This webinar will provide installers with a basic understanding of the information found in a particle distribution report and allow them to determine if a material is suitable for use in our systems. ASTM C-33 is the national standard used for testing fine aggregate, so a general understanding of its requirements will be presented. The Spec-Check®, is an inexpensive device sold by Presby Environmental that allows installers to field test sand themselves, will also be discussed.

Speaker Biography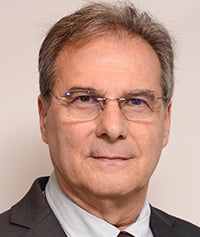 Dennis Fogg
Senior Technical Advisor

Dennis Fogg is the Senior Technical Advisor for Presby Environmental, an Infiltrator Water Technologies Company. Dennis has worked as a licensed designer since the mid 1980's and been employed by Presby Environmental for over a decade. With the help of his colleagues, he is responsible for customer support and the education of all users of PEI technology. Dennis and his family are lifetime resident of central New Hampshire. He holds a Bachelor of Science in Technical Management and an associate degree in Mechanical Engineering Technology.
More Webinars