FREE WEBINAR: Soils, Understanding the Foundations of an Onsite Wastewater System
This course is approved for
1 credit hour
in:
Indiana - Professional Engineers
Iowa Onsite Wastewater Association - IOWWA - CIOWTS
Massachusetts - Soil Evaluator
Massachusetts - System Inspectors
National Environmental Health Association - NEHA
New Hampshire - Designers & Installers
New York - Land Surveyors
New York - Professional Engineers
Ohio - Sewage Treatment System Contractors
Maine - Plumbing Inspectors
Maine - Site Evaluator
Maine - Voluntary Certification for On-Site System Contractors
This live webinar was recorded to view at your convenience.
Watch Now
---

Abstract
Every onsite system depends on soil to properly treat and dispose of the wastewater. Understanding how a soil impacts the performance and longevity of an onsite wastewater system is critical to all involved in onsite wastewater design, installation and maintenance.

Speaker Biographies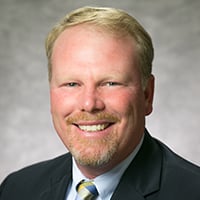 Jonathan Godfrey
Area Sales Representative
Jonathan Godfrey is a Regional Sales Representative with Infiltrator Water Technologies. He earned his Masters degree from North Carolina State University (NCSU) where he held the position of Director of Onsite Wastewater Training, developing classes for installers, operators, soil scientist, inspectors, and environmental health specialist. Jonathan remains active in the industry and can be seen on the jobsite or leading education seminars and product demonstrations. Currently he acts as the Education Coordinator for the North Carolina Septic Tank Association. Jonathan and family reside in North Carolina and run a certified organic farm growing blueberries, blackberries, strawberries, grapes and flowers.
More Webinars