FREE WEBINAR: Wastewater 101: The Basics
Delaware - Onsite Septic System Contractors
Indiana - Professional Engineers
Maine - Plumbing Inspectors
Maine - Site Evaluator
Maine - Voluntary Certification for On-Site System Contractors
Massachusetts - Soil Evaluator
Massachusetts - System Inspectors
National Environmental Health Association - NEHA
Nebraska - Onsite Wastewater System Contractors
New Hampshire - Designers & Installers
New York - Land Surveyors
New York - Professional Engineers
North Carolina - Registered Environmental Health Specialist (REHS)
Ohio - Sewage Treatment System Contractors
This live webinar was recorded to view at your convenience.
Watch Now
---

Abstract
This presentation discusses the fundamentals of wastewater characterization and mechanical treatment. It discusses why we treat wastewater, common definitions, types of wastewater, classification of treatment systems, and basic design examples for selected unit operations. This topic lays the groundwork for further investigation of mechanical concepts, specific unit operations, and modeling techniques.

Speaker Biography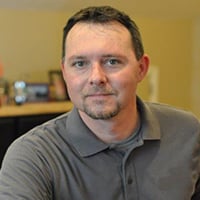 Aaron Burke, P.E.
Wastewater Engineer
Aaron brings 17 years of experience to the Technical Services team at Infiltrator Water Technologies. He has worked in administrative project management, construction, engineering design, and has started two wholly owned companies. His expertise is in wastewater treatment process design and treatment plant operations. Aaron holds a Bachelor's degree in Civil Engineering from Rose-Hulman Institute of Technology and a Master's of Engineering in Civil Engineering from Norwich University, and is a licensed professional engineer, LEED accredited professional, and certified wastewater operator.
More Webinars