FREE WEBINAR: Onsite/Decentralized Wastewater Treatment Solutions for Collection, Treatment and Dispersal
This course is approved for
1 credit hour
in:
Indiana - Professional Engineers
Maine - Plumbing Inspectors
Maine - Site Evaluator
Maine - Voluntary Certification for On-Site System Contractors
Massachusetts - Soil Evaluator
Massachusetts - System Inspectors
National Environmental Health Association - NEHA
Nebraska - Onsite Wastewater System Contractors
New Hampshire - Designers & Installers
New York - Land Surveyors
New York - Professional Engineers
Ohio - Sewage Treatment System Contractors
This live webinar was recorded to view at your convenience.
Watch Now
---
This course is approved for one credit hour in:
• New Hampshire Department of Environmental Services designers and installers.
Onsite treatment is often required on commercial facilities that are not served by central sewers. The wastewater that is produced by these facilities is quite varied. This presentation will explore some of these applications, looking at the constituents that can be expected and the challenges associated with treating these wastewaters.
Speaker Biography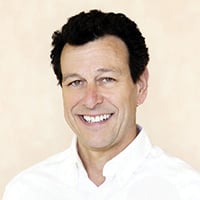 Larry Abatiell, P.E.
Sales Engineer
Larry Abatiell is Infiltrator's Sales Engineer for the Eastern Region and works primarily on projects involving products from Delta Treatment Systems, an Infiltrator company. He and his team provide sales and technical support for creative and cost effective onsite and decentralized wastewater solutions. Larry has 34 years of industry experience in civil infrastructure, environmental, materials, technology, construction / building products, water and wastewater, capital equipment and engineering services. Larry is a registered Professional Engineer in multiple states and holds a BS in Civil Engineering from University of Vermont.
More Webinars