FREE WEBINAR: Passive Onsite vs. Centralized Wastewater Treatment Systems, A Comparison of O&M Energy Use and Carbon Generation
This course is approved for
1 credit hour
in:
Indiana - Professional Engineers
Iowa Onsite Wastewater Association - IOWWA - CIOWTS
Massachusetts - Soil Evaluator
Massachusetts - System Inspectors
National Environmental Health Association - NEHA
New Hampshire - Designers & Installers
New York - Land Surveyors
New York - Professional Engineers
Ohio - Sewage Treatment System Contractors
Maine - Local Plumbing Inspectors
Maine - Site Evaluator
Maine - Voluntary Certification for On-Site System Contractors
Join us for a FREE live webinar hosted by Infiltrator Water Technologies featuring members of our team. Please note all webinar times are Eastern Standard time.
Watch Now
---
Abstract
With rapid population growth worldwide, green building and development is becoming increasingly important. The economic and environmental benefits provided through the operation and maintenance (O&M) of centralized WWTPs and passive onsite wastewater treatment systems were quantitatively examined through an analysis of the unit cost, embodied carbon, and embodied energy of wastewater treatment.

Speaker Biography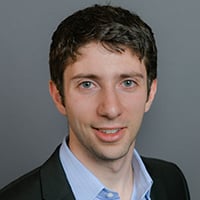 Jonathan Kaiser
Project Engineer
Jonathan joined Infiltrator Water Technologies in 2016 as a Project Engineer after graduating with his B.S. in Environmental Engineering from the University of Vermont. He spends his time at Infiltrator working on decentralized wastewater treatment system designs, product regulation, and research and development initiatives.
More Webinars