FREE WEBINAR: Cannabis Wastewater Treatment Best Practice Development and Regulatory Challenges
Indiana - Professional Engineers
Iowa Onsite Wastewater Association - IOWWA - CIOWTS
Maine - Plumbing Inspectors
Maine - Site Evaluator
Maine - Voluntary Certification for On-Site System Contractors
Massachusetts - Soil Evaluator
Massachusetts - System Inspectors
National Environmental Health Association - NEHA
New Hampshire - Designers & Installers
New York - Land Surveyors
New York - Professional Engineers
North Carolina - Registered Environmental Health Specialist (REHS)
Ohio - Sewage Treatment System Contractors
This live webinar was recorded to view at your convenience.
Watch Now
---
Abstract
As the cannabis industry grows and legalization expands, the impacts of wastewater generated from cannabis processing requires research that can inform cannabis wastewater regulation under development. As of September 2019, 11 US states had legalized cannabis completely and 10 have legalized medical cannabis and decriminalized cannabis use. Many more states have legalized medical cannabis. In only eight states is marijuana still fully illegal.
Wastewater areas of concern and focus vary by the type of facility. Growers, processors, end-product manufacturers, and potentially entertainment venues all have treatment needs but they are different.
Wastewater solutions vary depending on the state and currently there is no specific regulation surrounding onsite wastewater treatment systems and the allowance of cannabis wastewater. Some facilities are recycling wastewater for a zero discharge, while other industrial scale facilities are employing collect, store, haul strategies like agricultural and pharmaceutical hazardous waste practices. Local municipalities and regulatory authorities are working to develop individualized plans for disposal and/or pretreatment base on the type of facility.
There is still in sufficient data available on wastewater characterization and that data is key to developing policy and procedure best practices for cannabis wastewater collection and treatment. Another challenge is that state and federal law is not aligned hampering broad best practice development that can be implemented across the US.
Speaker Biography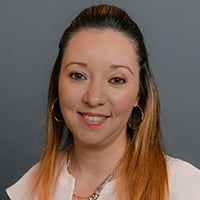 Brenda Faz
Commercial Project Manager
Brenda Faz is the Engineered Systems Specialist for the Southern Region of the United States at Infiltrator Water Technologies. Brenda assists developers and engineers in designing wastewater treatment systems that will optimize treatment performance for their projects. Prior to working for Infiltrator, Brenda spent 15 years in the environmental testing industry, doing bench scale treatability studies for municipal wastewater plants as well as standard analytical testing for soils and waters under both Standard Methods and ASTM methodologies. Brenda holds a Bachelor's Degree in Environmental Science from Texas A&M University, a Master's Degree in Environmental Management from the University of Maryland University College, and is currently a PhD student at Louisiana State University in the Environmental Science program.
More Webinars