FREE WEBINAR: Why choose AES-Combined Treatment & Dispersal (CTD) Technology on your next Residential or Commercial Design?
Delaware - Onsite Septic System Contractors
Indiana - Professional Engineers
Iowa Onsite Wastewater Association - IOWWA - CIOWTS
Maine - Plumbing Inspectors
Maine - Site Evaluator
Maine - Voluntary Certification for On-Site System Contractors
Massachusetts - Soil Evaluator
Massachusetts - System Inspectors
National Environmental Health Association - NEHA
New York - Land Surveyors
New York - Professional Engineers
North Carolina - Registered Environmental Health Specialist (REHS)
Ohio - Sewage Treatment System Contractors
This live webinar was recorded to view at your convenience.
Watch Now
---
The objective of this presentation is to educate you on non-mechanical, non-biodegradable, low long-term life cycle cost systems for residential, commercial and community designs. This presentation covers topics including secondary treatment, passive oxygen transfer, system sand specifications, overview of Advanced Enviro-Septic® (AES) system components, effluent quality, system design configurations and several examples of large flow decentralized CTD systems in use today.
Speaker Biographies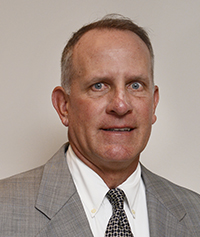 Mark Fricke, National Sales Director

Mr. Fricke has 21 years of experience in the residential & commercial wastewater treatment and dispersal industry. He specializes in strategic market analysis throughout North America and abroad. His responsibilities include management and expansion of our distribution and manufacture representative network. Additionally, Mark educates engineers, designers, department of health officials and installing contractors on the benefits of passive, combined treatment & dispersal technologies. He resides in Orlando, FL and graduated from Auburn University with a Bachelor of Science in Business Administration.
Charlie Ray, Regional Sales Specialist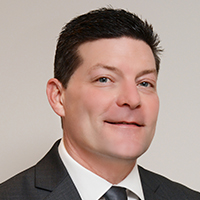 Charles Ray is the Regional Sales Specialist for PEI/IWT. He manages a variety of proactive markets throughout the U.S. focusing on combined Treatment and Dispersal (CTD) technology. In addition to market growth his responsibilities include training and education that provides impetus towards innovative solutions for clean water applications. Additionally, Charles is responsible for communications between PEI/IWT and all regulatory agencies to maintain compliancy. Charles Ray has a Bachelor of Science degree from Ball State University in Telecommunications and Marketing with over 20 years of experience in the water treatment and soils industry.
More Webinars