FREE WEBINAR: Low Pressure Pipe Systems: A Workhorse for Effective and Sustainable Decentralized Wastewater Treatment on Difficult Sites
Delaware - Onsite Wastewater System Contractors
Iowa Onsite Wastewater Association - IOWWA - CIOWTS
Maine - Plumbing Inspectors
Maine - Site Evaluator
Maine - Voluntary Certification for On-Site System Contractors
Massachusetts - Soil Evaluator
Massachusetts - System Inspectors
National Environmental Health Association - NEHA
Nebraska - Onsite Wastewater System Contractors
New York - Land Surveyors
New York - Professional Engineers
North Carolina - Registered Environmental Health Specialist (REHS)
Ohio - Sewage Treatment System Contractors
This live webinar was recorded to view at your convenience.
Watch Now
---
A low-pressure pipe (LPP) system is a shallow, pressure-dosed soil absorption system that includes a network of small diameter perforated pipes placed in narrow trenches.Often used in areas where a high water table is present, LPP systems also minimize clogging of the soil from localized overloading and anaerobic conditions due to continuous saturation. These systems are ideal for shallow placement, sites with limited land area for an onsite wastewater system, and difficult soils.
Speaker Biography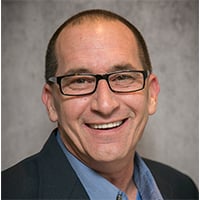 Curtis Cluckey, Area Sales Representative

Curtis Cluckey has been a national presence in the wastewater industry for more than 13 years. As a trainer on industry best practice, Curtis has worked in more than 20 states presenting seminars on various phases of the wastewater industry from installation techniques, system sizing, and product selection. He has also served as a product representative for such well-known brands as Orenco Systems, Barnes, Xerxes Corporation, EZflow, and Infiltrator Systems. Curtis is an Area Sales Representative for Infiltrator Systems covering a multi-state territory across the Midwest. He served on the Board of Directors of Missouri Small Flows from 2006-2012 and has presented as part of several state workshops for CEU credits for State Contractor Installation Licenses.
More Webinars