FREE WEBINAR: EZflow by Infiltrator: A Highly Adaptable Drainfield Product
Indiana - Professional Engineers
Iowa Onsite Wastewater Association - IOWWA - CIOWTS
Maine - Plumbing Inspectors
Maine - Site Evaluator
Maine - Voluntary Certification for On-Site System Contractors
Massachusetts - Soil Evaluator
Massachusetts - System Inspectors
National Environmental Health Association - NEHA
Nebraska - Onsite Wastewater System Contractors
New Hampshire - Registered Environmental Health Specialist (REHS)
New York - Land Surveyors
New York - Professional Engineers
Ohio - Sewage Treatment System Contractors
This live webinar was recorded to view at your convenience.
Watch Now
---
The Infiltrator EZflow septic system is an environmentally friendly replacement to traditional stone and pipe drainfields using an engineered geosynthetic aggregate modular design. The EZflow system is designed to improve drainfield performance by eliminating the fines and reducing compaction and embedment associated with stone.
Speaker Biography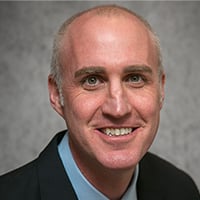 Trevor Gillespie, Area Sales Representative

Trevor's career in the building materials industry began in 1998 working for tool manufacturers including Stanley, Bosch, Skil and PorterCable. He went on to sell building materials in Southern California for Prime Source Building Materials, one of the largest purveyors of fasteners in the world and one of the largest distributors of building materials in the world. In 2013 Trevor began working for Infiltrator Water Technologies covering CA, NV and AZ as a sales representative. Trevor's industry involvement includes a current position as board member for the Arizona Onsite Wastewater Recycling Association (AzOWRA) as well as a member of the California Onsite Water Association (COWA) and the National Onsite Wastewater Recycling Association (NOWRA). Trevor is based in Thousand Oaks, CA.
More Webinars