FREE WEBINAR: Developing Sustainable Decentralized Wastewater Solutions
This course is approved for
1 credit hour
in:
Indiana - Professional Engineers
Iowa Onsite Wastewater Association - IOWWA - CIOWTS
Maine - Plumbing Inspectors
Maine - Site Evaluator
Maine - Voluntary Certification for On-Site System Contractors
Massachusetts - Soil Evaluator
Massachusetts - System Inspectors
National Environmental Health Association - NEHA
Nebraska - Onsite Wastewater System Contractors
New York - Land Surveyors
New York - Professional Engineers
Ohio - Sewage Treatment System Contractors
This live webinar was recorded to view at your convenience.
Watch Now
---
The decentralized industry, plays a large role in our nation's infrastructure; over 25% of the United States relies upon decentralized systems to provide wastewater treatment. This presentation will review rational design criteria necessary for the design of large subsurface discharges and to demonstrate the benefits of groundwater recharge. This will allow contractors, designers, regulators, and engineers to review additional options to deliver a cost effective solution that protects the public health.
Speaker Biography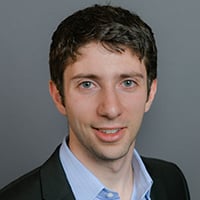 Jonathan Kaiser, Project Engineer

Jonathan joined Infiltrator Water Technologies in 2016 as a Project Engineer after graduating with his B.S. in Environmental Engineering from the University of Vermont. He spends his time at Infiltrator working on decentralized wastewater treatment system designs, product regulation, and research and development initiatives.
More Webinars