FREE WEBINAR: Understanding RV's and Fifth-Wheel Campers and Their Wastewater Stream
Indiana - Professional Engineers
Iowa Onsite Wastewater Association - IOWWA - CIOWTS
Maine - Plumbing Inspectors
Maine - Site Evaluator
Maine - Voluntary Certification for On-Site System Contractors
Massachusetts - Soil Evaluator
Massachusetts - System Inspectors
National Environmental Health Association - NEHA
Nebraska - Onsite Wastewater System Contractors
New York - Land Surveyors
North Carolina - Registered Environmental Health Specialist (REHS)
Ohio - Sewage Treatment System Contractors
This live webinar was recorded to view at your convenience.
Watch Now
---
The wastewater stream from recreational vehicle (RV) parks poses treatment challenges across the country. RV's are designed and built with water saving fixtures and with the use of holding tank treatment chemicals the wastewater is high in TSS and concentrated. This presentation reviews the wastewater and water system design and normal operating conditions of an RV at a park; holding tank treatment chemicals and wastewater strength; and design elements to help treat the wastewater successfully.
Speaker Biography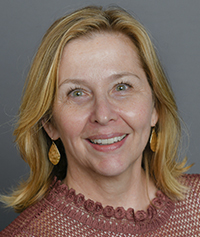 Allison Blodig, Engineered Systems Specialist

Allison has been in the onsite wastewater treatment industry since 1997, first as a regulatory official and then in the wastewater treatment manufacturing industry participating in sales, regulatory affairs, design reviews, and training for a national treatment system manufacturer. Ms. Blodig had her own company for 3 years called GYST (Get Your "Stuff" Together) Consulting, specializing in regulatory consulting, market research, and training across the US. Currently she is an Engineered Systems Specialist with Infiltrator Water Technologies, a leading developer of decentralized wastewater treatment technology. Along with a degree in Biology from Benedictine College in Atchison, KS, she has been a Registered Environmental Health Specialist and member of the National Environmental Health Association since She is also very active with the National Onsite Wastewater Recycling Association (NOWRA) and is the former chair of the Technical Practices Committee, current chair of the Conference Committee and participates in the Online Education Committee. She has participated in the NSF Joint Committee on wastewater, participating in task groups and annual meetings. Allison received the Women in Manufacturing award in 2012 and was the 2017 recipient of the Raymond Peat Lifetime Achievement award for outstanding achievement in the Kansas onsite wastewater field.
More Webinars