FREE WEBINAR: Onsite Wastewater Treatment System Drainfield Malfunction: Causes, Investigation, Prevention, and Correction
Delaware - Onsite Septic System Contractors
Indiana - Professional Engineers
Iowa Onsite Wastewater Association - IOWWA - CIOWTS
Maine - Plumbing Inspectors
Maine - Site Evaluator
Maine - Voluntary Certification for On-Site System Contractors
Massachusetts - Soil Evaluator
Massachusetts - System Inspectors
National Environmental Health Association - NEHA
New Hampshire - Designers & Installers
New York - Land Surveyors
New York - Professional Engineers
North Carolina - Registered Environmental Health Specialist (REHS)
Ohio - Sewage Treatment System Contractors
This live webinar was recorded to view at your convenience.
Watch Now
---
The lifespan of an onsite wastewater treatment system drainfield is influenced by numerous factors, including siting, vertical separation distance, maintenance, wastewater flow volume, septic tank volume, as well as other factors. The presentation will review methodologies to diagnose problem site systems. The intention is to have the presentation serve as a learning tool on the potential causes, how to investigate and once the problem is understood then recommending a proper solution. The presentation will review: Malfunction investigation basics, septic tank investigation, function of the tank, drainfield investigation, and malfunction issues and examples.
Speaker Biography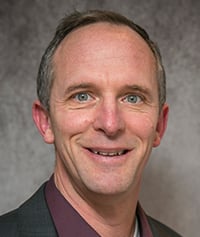 Dennis Hallahan, P.E., Technical Director

Dennis F. Hallahan, P.E., is the Technical Director of Infiltrator Water Technologies. Dennis has over thirty years of experience with the design and construction of on-site wastewater treatment systems. He has authored several articles for on-site industry magazines and has given numerous presentations nationally on the science and fundamentals of on-site wastewater treatment systems. Dennis also oversees a department that is responsible for product research and testing for both Universities and private consultants.
More Webinars