FREE WEBINAR: The Fundamentals of Drip Systems
Delaware - Onsite Septic System Contractors
Indiana - Professional Engineers
Iowa Onsite Wastewater Association - IOWWA - CIOWTS
Maine - Plumbing Inspectors
Maine - Site Evaluator
Maine - Voluntary Certification for On-Site System Contractors
Massachusetts - Soil Evaluator
Massachusetts - System Inspectors
National Environmental Health Association - NEHA
New Hampshire - Designers & Installers
New York - Land Surveyors
New York - Professional Engineers
North Carolina - Registered Environmental Health Specialist (REHS)
Ohio - Sewage Treatment System Contractors
This live webinar was recorded to view at your convenience.
Watch Now
---
Lets take a look at Drip systems. What is a drip system? How is a drip system designed and installed? Let's find out. Jonathan Godfrey and Rachael Atienzar will take us through the fundaments of what a drip system is and what you need to ask to design or install a drip system.
Speaker Biographies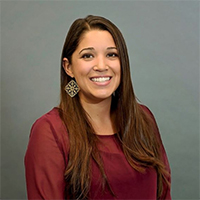 Rachael Atienzar, Project Engineer

Rachael joined Infiltrator Water Technologies (Infiltrator) in January 2019 as a Project Engineer. She graduated with her B.S. in Geology from the University of New Orleans 2015. After graduation she worked for an engineering consultant as a staff geologist in the New Orleans and Hartford areas. Rachael spends her time at Infiltrator working on commercial and residential septic system design, product regulation, and research and development initiatives.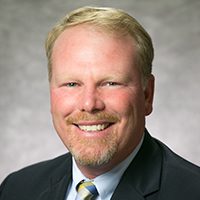 Jonathan Godfrey, Area Sales Representative

Jonathan Godfrey is a Regional Sales Representative with Infiltrator Water Technologies. He earned his Masters degree from North Carolina State University (NCSU) where he held the position of Director of Onsite Wastewater Training, developing classes for installers, operators, soil scientist, inspectors, and environmental health specialist. Jonathan remains active in the industry and can be seen on the jobsite or leading education seminars and product demonstrations. Currently he acts as the Education Coordinator for the North Carolina Septic Tank Association. Jonathan and family reside in North Carolina and run a certified organic farm growing blueberries, blackberries, strawberries, grapes and flowers.
More Webinars