FREE WEBINAR: Advantages of Fixed Film for Wastewater Treatment Technology
Delaware - Onsite Septic System Contractors
Indiana - Professional Engineers
Iowa Onsite Wastewater Association - IOWWA - CIOWTS
Maine - Plumbing Inspectors
Maine - Site Evaluator
Maine - Voluntary Certification for On-Site System Contractors
Massachusetts - Soil Evaluator
Massachusetts - System Inspectors
National Environmental Health Association - NEHA
Nebraska - Onsite Wastewater System Contractors
New Hampshire - Designers & Installers
New York - Land Surveyors
New York - Professional Engineers
North Carolina - Registered Environmental Health Specialist (REHS)
Ohio - Sewage Treatment System Contractors
This live webinar was recorded to view at your convenience.
Watch Now
---
What is Fixed Film wastewater treatment? How does it work and why you should utilize the technology on your next wastewater treatment system? Here, we will learn more about a resilient yet simple and effective treatment process which will require little maintenance and bring value to your next project.
Speaker Biography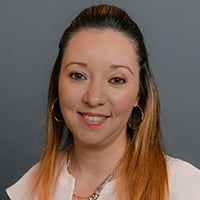 Brenda Faz, Engineered Systems Consultant

Brenda Faz is the Engineered Systems Consultant for the Southern Region of the United States at Infiltrator Water Technologies. Brenda assists developers and engineers in designing wastewater treatment systems that will optimize treatment performance for their projects. Prior to working for Infiltrator, Brenda spent 15 years in the environmental testing industry, doing bench scale treatability studies for municipal wastewater plants as well as standard analytical testing for soils and waters under both Standard Methods and ASTM methodologies. Brenda holds a Bachelor's Degree in Environmental Science from Texas A&M University, a Master's Degree in Environmental Management from the University of Maryland University College, and is currently a PhD student at Louisiana State University in the Environmental Science program.
More Webinars