Residential ECOPOD 102 and O&M
This course is approved for
1 credit hour
in:
Delaware - Onsite Septic System Contractors
Indiana - Professional Engineers
Iowa Onsite Wastewater Association - IOWWA - CIOWTS
Maine - Plumbing Inspectors
Maine - Site Evaluator
Maine - Voluntary Certification for On-Site System Contractors
Massachusetts - Soil Evaluator
Massachusetts - System Inspectors
National Environmental Health Association - NEHA
Nebraska - Onsite Wastewater System Contractors
New Hampshire - Designers & Installers
New York - Land Surveyors
New York - Professional Engineers
North Carolina - Registered Environmental Health Specialist (REHS)
This live webinar was recorded to view at your convenience.
Watch Now
---
The Delta ECOPOD® Series for Advanced Wastewater Treatment offers a series of products that are simple in design, easy to install, low maintenance, and highly effective in reducing levels of nitrogen, BOD, and TSS. The ECOPOD® Series can treat 500 to 1,500 gallons per day for residential systems. In this presentation we will take a deeper look into system design and installation with a focus on operation and maintenance and how to identify problems before they become an issue.
Speaker Biography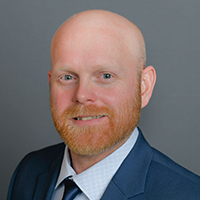 Travis Johnson, Area Sales Representative

Travis Johnson has worked in the Onsite Wastewater industry for 12 years. He spent the first 10 years working for a large full-service septic contractor in Minnesota. During those 10 years, he acquired all the MN SSTS certifications including his advanced designer and inspector certifications. Travis specialized in tight lots and larger flow systems. He currently represents Infiltrator Water Technologies in Minnesota, North Dakota, and South Dakota.
More Webinars