Sustainable Development: The Decentralized Model
Iowa Onsite Wastewater Association - IOWWA - CIOWTS
Maine - Plumbing Inspectors
Maine - Site Evaluator
Maine - Voluntary Certification for On-Site System Contractors
Massachusetts - Soil Evaluator
Massachusetts - System Inspectors
National Environmental Health Association - NEHA
New Hampshire - Designers & Installers
New York - Land Surveyors
New York - Professional Engineers
Ohio - Sewage Treatment System Contractors
This live webinar was recorded to view at your convenience.
Watch Now
---
In most cases perception is reality; such is the case in the wastewater world. The centralized model is perceived to be the Cadillac and the decentralized model is perceived to be the "ugly stepchild". Upon review of many measurement parameters the decentralized mode of wastewater treatment overturns these common misperceptions. The decentralized industry plays a large role in our nation's infrastructure; over 25% of the United States relies upon decentralized systems to provide wastewater treatment. The designers, regulators and contractors of this industry should know the benefits to advocate and champion the industry.
Speaker Biography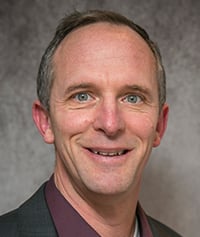 Dennis Hallahan, P.E., Technical Director

Dennis F. Hallahan, P.E., is the Technical Director of Infiltrator Water Technologies. Dennis has over 30 years of experience with the design and construction of on-site wastewater treatment systems. He has authored several articles for on-site industry magazines and has given numerous presentations nationally on the science and fundamentals of on-site wastewater treatment systems. Dennis also oversees a department that is responsible for product research and testing for both Universities and private consultants.
More Webinars