Facility Types and Treatment Systems: Design Considerations: One Size Doesn't Fit All
Iowa Onsite Wastewater Association - IOWWA - CIOWTS
Maine - Plumbing Inspectors
Maine - Site Evaluator
Maine - Voluntary Certification for On-Site System Contractors
Massachusetts - Soil Evaluator
Massachusetts - System Inspectors
National Environmental Health Association - NEHA
New Hampshire - Designers & Installers
New York - Land Surveyors
New York - Professional Engineers
North Carolina - Registered Environmental Health Specialist (REHS)
Ohio - Sewage Treatment System Contractors
This live webinar was recorded to view at your convenience.
Watch Now
---
There are many factors to consider when designing a commercial onsite wastewater system. Wastewater characteristics and flow patterns vary depending on the facility type. This variability emphasizes the importance for the engineer to understand what these conditions are in order to design an effective wastewater system. This presentation will review common wastewater characteristics and flow patterns as well as design considerations for different types of commercial facilities.
Speaker Biography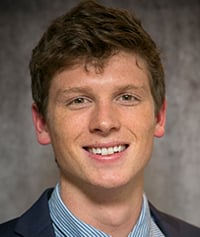 Chris Strycharz, P.E., Wastewater Engineer

Chris joined Infiltrator Water Technologies in 2015 after graduating from the University of Connecticut with a BS in Civil and Environmental Engineering. Starting his career as a Project Engineer, Chris worked in the Technical Services Department and contributed to the R&D of new products. In 2019, Chris took on a new role as the Western Region Engineered Systems Consultant, where he was responsible for providing sales and technical assistance for commercial and decentralized onsite wastewater systems. As of 2022, Chris began a new role as a Wastewater Engineer assisting in the design of onsite wastewater treatment facilities. Chris is a registered PE in the State of Connecticut and recently received his Master of Engineering degree from the University of Connecticut.
More Webinars