Achieving Secondary Wastewater Treatment Standards using Zero-Energy Technology
Indiana - Professional Engineers
Iowa Onsite Wastewater Association - IOWWA - CIOWTS
Maine - Plumbing Inspectors
Maine - Soil Evaluator
Maine - Voluntary Certification for On-Site System Contractors
Massachusetts - Soil Evaluator
Massachusetts - System Inspectors
New Hampshire - Designers & Installers
New York - Land Surveyors
New York - Professional Engineers
Ohio - Sewage Treatment System Contractors
This live webinar was recorded to view at your convenience.
Watch Now
---
Abstract
Combined treatment and dispersal (CTD) technology is a reliable, sustainable, non-electric, low impact means of treating domestic wastewater to secondary standards and dispersing the treated water to the native soil within the CTD system footprint. This presentation will go over the basic elements of CTD technology; including what it is, how CTD systems function, and why the systems are increasingly becoming an important solution for wastewater management professionals.
Speaker Biography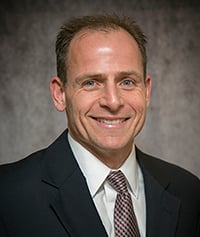 Dave Lentz, P.E., Regulatory Director
Dave Lentz manages Infiltrator Water Technologies' government affairs department, with responsibility for regulation of the company's effluent dispersal, tank, and treatment product lines. Nationally, Infiltrator is involved in rule making, legislation, and industry standards development supporting the onsite wastewater treatment system industry. Dave has 25 years of experience related to soil and groundwater systems. He holds a Bachelor's degree in structural engineering and a Master's degree in geotechnical engineering, and is a licensed professional engineer.
More Webinars