Encore - Tips for Wastewater System Contractors – Pricing Your Projects
Indiana - Professional Engineers
Iowa Onsite Wastewater Association - IOWWA - CIOWTS
Maine - Plumbing Inspectors
Maine - Site Evaluator
Maine - Voluntary Certification for On-Site System Contractors
Massachusetts - Soil Evaluator
Massachusetts - System Inspectors
National Environmental Health Association - NEHA
New Hampshire - Designers & Installers
New York - Land Surveyors
New York - Professional Engineers
North Carolina - Registered Environmental Health Specialist (REHS)
Ohio - Sewage Treatment System Contractors
Join us for a FREE live webinar hosted by Infiltrator Water Technologies featuring members of our team. Please note all webinar times are Eastern Standard time.
Register Now
---
Abstract
Often businesses get to the end of the year and believe that they made more money than the accountant shows on the income statement. This presentation will provide tips on how to ensure projects are priced to build profits and overall wealth.
Speaker Biography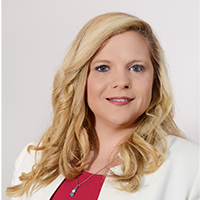 Angel Mustin, Delta Site Leader

Angel Mustin is the Delta Site Leader. She started working with Infiltrator in September 2016 as the Area Sales Representative covering Louisiana, Mississippi, and Alabama. She has 17 years of experience in the Onsite Wastewater Industry, including the installation of large and small flow systems. Angel received a Bachelor of Business Administration from the University of Mobile and graduate coursework from the University of Auburn. Before joining the Infiltrator team, she worked for the University of Alabama as a Business Counselor, where she attained the certification of Economic Development Financial Professional.
More Webinars