Project Processes with Decentralized Wastewater Systems
Indiana - Professional Engineers
Iowa Onsite Wastewater Association - IOWWA - CIOWTS
Maine - Plumbing Inspectors
Maine - Site Evaluator
Maine - Voluntary Certification for On-Site System Contractors
Massachusetts - Site Evaluator
Massachusetts - System Inspectors
National Environmental Health Association - NEHA
Nebraska - Onsite Wastewater System Contractors
New Hampshire - Designers & Installers
New York - Land Surveyors
New York - Professional Engineers
Ohio - Sewage Treatment System Contractors
Wisconsin - Commercial Plumbing Inspector Certification
Wisconsin - Journeyman Plumber
Wisconsin - Master Plumber
Wisconsin - POWTS Inspector Certification
Wisconsin - POWTS MAINTAINER Registration
Wisconsin - Soil Tester Certification
This live webinar was recorded to view at your convenience.
Watch Now
---
Decentralized/commercial wastewater treatment systems provide cost effective solutions for applications that are unable to tie to municipal sewage plants. Whether these be publicly or privately funded, these projects can have an extended lifecycle from development of the need for a decentralized system to delivery and startup of a system. This presentation will review the different steps throughout a typical project lifecycle and highlights the challenges and intricacies that may arise. This presentation will also outline what is needed to successfully commission a decentralized plant and cover aspects that tend to be forgotten.
Speaker Biography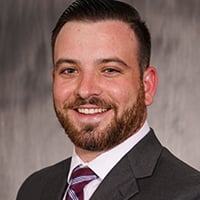 Evan Dalton, Engineered Systems Consultant

Evan Dalton is the Engineered Systems Consultant for Infiltrator Water Technologies serving the Northeastern United States and Eastern Canada. He is responsible for providing technical assistance to engineers on the design of commercial and decentralized wastewater treatment systems. With Evan's BS in Environmental Studies from Colby-Sawyer College, with concentrations in land and resource management, sustainability, and business administration, he is able to provide a holistic perspective to identify creative and cost-effective wastewater collection, treatment, and dispersal solutions.
More Webinars