Drip Fundamentals and Applications
Indiana - Professional Engineers
Iowa Onsite Wastewater Association - IOWWA - CIOWTS
Maine - Plumbing Inspectors
Maine - Site Evaluator
Maine - Voluntary Certification for On-Site System Contractors
Massachusetts - Site Evaluator
Massachusetts - System Inspectors
National Environmental Health Association - NEHA
New Hampshire - Designers & Installers
New York - Land Surveyors
New York - Professional Engineers
Ohio - Sewage Treatment System Contractors
Wisconsin - Commercial Plumbing Inspector Certification
Wisconsin - Journeyman Plumber
Wisconsin - Master Plumber
Wisconsin - POWTS Inspector Certification
Wisconsin - POWTS MAINTAINER Registration
Wisconsin - Soil Tester Certification
This live webinar was recorded to view at your convenience.
Watch Now
---
Abstract
Subsurface drip disposal systems are used for a wide variety of decentralized wastewater treatment applications. Jon Kaiser will explain the fundamentals of drip disposal along with the different types of system components involved in drip designs. Information needed to design a drip system and the most suitable applications for this technology. This webinar will highlight different case studies where a drip system was the optimal solution.

Speaker Biography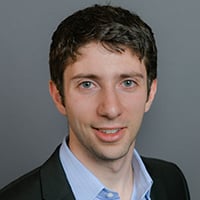 Jonathan Kaiser, Project Engineer
Jon joined Infiltrator Water Technologies in 2016 as a Project Engineer after graduating with his B.S. in Environmental Engineering from the University of Vermont. He spends his time at Infiltrator working on decentralized wastewater treatment system designs, product regulation, and research and development initiatives. Jon also serves as the Vice-Chair of the National Onsite Wastewater Recycling Association (NOWRA) Emerging Professionals Committee and serves on the board of directors for the Connecticut Onsite Wastewater Recycling Association (COWRA).
More Webinars