Wastewater Treatment Systems in the America's: Design, Manufacturing, and Supply
Posted on by Edgar Alvis
Click here if you would like to view this blog post in Spanish.
Hello, my name is Edgar Alvis, I am from Colombia and had a long path to get to the United States where I am involved in wastewater treatment plant designs working with Infiltrator Water Technologies.
Part of my responsibilities at Infiltrator is to produce plans for Delta wastewater treatment plants. I also act as a Spanish Language interpreter to assist with customer's design questions and work together with our wastewater designer Brenda Faz (also fluent in Spanish). Our treatment plants are installed throughout the United States as well as Latin America. Just this last week I was attending the Water Expo show (virtually) and had numerous contacts from outside of the United States.
Delta Treatment Systems has long served the Latin America communities. Delta can design and manufacture a wastewater treatment plant to meet your project's specific treatment goals. Each project is different, no two systems that I have ever worked upon have ever been the same. Delta can provide small plants and larger plants up to 250,000 GPD (947 cubic meters per day). Delta offers a robust design to meet the treatment goals, the technology offers very simple Operations and Maintenance, and the pre-manufactured plant is shipped to your site and installed with a small crane or backhoe. On-site installation requires power and water hook up and the system is ready for operation. Here are the basic steps:
Step 1: The Design
Fill out the Commercial System Quote Request Form (QRF) on our website:
Or call us at (800) 221-4436 and we will work with you to complete the form. We can provide a preliminary quote at no cost.
Step 2: The Manufacturing
Once payment is received and the plans and specifications are approved by you then the plant will go through the manufacturing phase. Once completed the plant will be sent to the port.
Step 3: The Shipping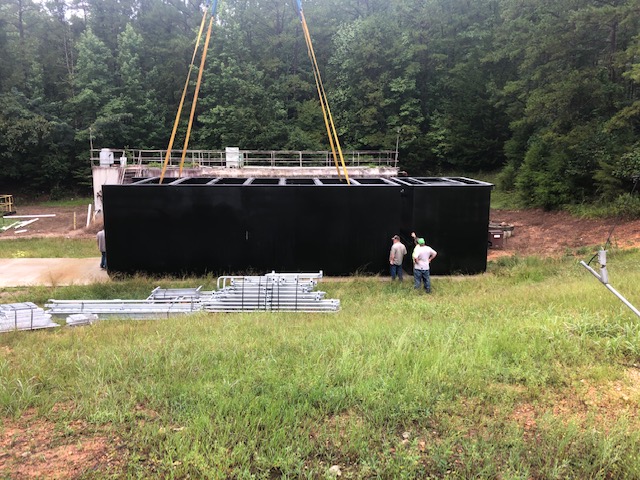 We work with your shipping vendor, typically the customer takes ownership at the port. We regularly ship from the Port of Miami but can ship to the port of your choice. Most of our customers have their own shipping arrangements.
Step 4: The Installation
Once the plant is shipped to the jobsite via truck, then the plant can be installed on a concrete slab (provided by customer-contractor), then all associated piping and accessories (blowers, electrical lines, stairs, etc.) are installed by the contractor. For larger projects Delta can arrange factory personnel to be onsite for start-up operations.
We have Spanish speaking personnel on staff and can speak to you directly, we look forward to the opportunity of working with you.
About the Author: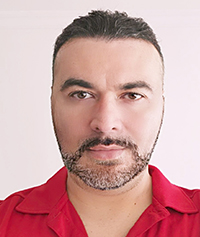 Edgar Alvis
CADD Technologist
Edgar Alvis was born in Bogotá Colombia. Edgar has lived in the United States for over 20 years. He is a technologist in industrial design and graphic design. For the past three years Edgar has been part of the technical team at Infiltrator Water Technologies and works with customers on designs for decentralized wastewater treatment systems. Edgar is also in charge of helping our Spanish-speaking clients, making a communication bridge between them and Infiltrator.
---
Contact us if you have any questions about this blog post.
---
---