FREE WEBINAR: Pressure Distribution Systems Shallow Pressure Distribution Systems in Optimal Soil Horizons
This course is approved for
1 credit hour
in:
Indiana - Professional Engineers
Iowa Onsite Wastewater Association - IOWWA - CIOWTS
Massachusetts - Soil Evaluator
Massachusetts - System Inspectors
National Environmental Health Association - NEHA
New Hampshire - Designers & Installers
New York - Land Surveyors
New York - Professional Engineers
Ohio - Sewage Treatment System Contractors
Maine - Plumbing Inspectors
Maine - Site Evaluator
Maine - Voluntary Certification for On-Site System Contractors
This live webinar was recorded to view at your convenience.
Watch Now
---
This course is approved for one credit hour in:
• New Hampshire Department of Environmental Services designers and installers.
• Ohio for Sewage Treatment System Contractors



Abstract
Not sure when to pressurize an onsite wastewater system or why it may be required by code? This presentation explores shallow systems, optimal soil horizons and the use of pressure distribution. From design to installation we will explore the ins and outs of pressure distribution.

Speaker Biography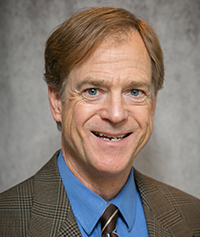 Eric Berquist
Senior Sales Representative
Eric Berquist is the Colorado, New Mexico, Southeast Wyoming and Utah Senior Sales Representative for Infiltrator Water Technologies. He attended Central Connecticut State University majoring in Business Management. Eric entered the onsite wastewater industry in 2002 and is committed to the industry and public health. Eric has a passion for preserving the environment through sound wastewater treatment solutions. Eric can be seen giving educational seminars and instructional demonstrations to both contractors and suppliers. He works with local health departments for product approvals and assists with customers and field representatives in the planning and execution of onsite wastewater systems. Eric is a member of the Colorado Professionals in Onsite Wastewater and has served in other industry organizations in New Mexico and Utah. In his free time he enjoys spending time with his family and mountain biking.
More Webinars