FREE WEBINAR: Infiltrator IM-Series Tanks
Indiana - Professional Engineers
Iowa Onsite Wastewater Association - IOWWA - CIOWTS
Maine - Plumbing Inspectors
Maine - Site Evaluator
Maine - Voluntary Certification for On-Site System Contractors
Massachusetts - Soil Evaluator
Massachusetts - System Inspectors
National Environmental Health Association - NEHA
New York - Land Surveyors
New York - Professional Engineers
North Carolina - Registered Environmental Health Specialist (REHS)
Ohio - Sewage Treatment System Contractors
This live webinar was recorded to view at your convenience.
Watch Now
---
The strength and versatility of Infiltrator plastic septic tanks enable a wide range of installation possibilities, including shallow installations and multiple and serial tank configurations. In this presentation we will learn more about Infiltrators IM-Tank Series for septic and potable water applications. Tank sizes, applications, installation, and riser options will be reviewed.
Speaker Biography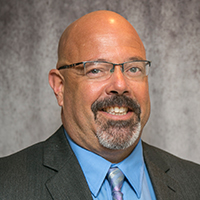 Matt Johnson, Area Sales Representative

Matt Johnson joined Infiltrator in 2015 as the Area Sales Representative for Michigan and Northern Indiana. Matt is an officer and active member of the Michigan Onsite Wastewater Association. Matt has 36 years of experience in the wastewater and water industry. He resides in Grand Rapids, Michigan and enjoys fishing in his spare time.
More Webinars