FREE WEBINAR: Wastewater & Design Considerations – What to Consider When Designing an Onsite Wastewater System for a Brewery
This course is approved for
1 credit hour
in:
Indiana - Professional Engineers
Iowa Onsite Wastewater Association - IOWWA - CIOWTS
Maine - Plumbing Inspectors
Maine - Site Evaluator
Maine - Voluntary Certification for On-Site System Contractors
Massachusetts - Soil Evaluator
Massachusetts - System Inspectors
National Environmental Health Association - NEHA
New Hampshire - Designers & Installers
New York - Land Surveyors
New York - Professional Engineers
Ohio - Sewage Treatment System Contractors
This live webinar was recorded to view at your convenience.
Watch Now
---
Breweries are becoming more common across the United States. Many breweries are challenged with treating or disposing of wastewater whether it is discharged to a municipal sewer or serviced by an onsite disposal system. Breweries produce a unique wastewater stream. In this presentation we will review design factors that should be considered when designing an onsite wastewater system for a brewery. Join us for a step by step presentation as we design an onsite wastewater system for a brewery.
Speaker Biography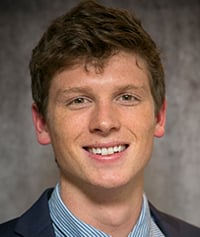 Chris Strycharz, P.E., Sales Engineer

Chris joined Infiltrator Water Technologies in 2015 after graduating from the University of Connecticut with a BS in Civil and Environmental Engineering. Starting his career as a Project Engineer, Chris worked in the Technical Services Department and contributed to the R&D of new products. In 2019, Chris took on a new role as an Engineered Systems Consultant. He is now responsible for providing technical assistance to engineers on the design of commercial and decentralized onsite wastewater systems. Chris is a registered PE in the State of Connecticut and recently received his Master of Engineering degree from the University of Connecticut.
More Webinars