FREE WEBINAR: Recording – Fact vs. Fiction and the Top Ten Septic Myths
Delaware - Onsite Septic System Contractors
Indiana - Professional Engineers
Iowa Onsite Wastewater Association - IOWWA - CIOWTS
Maine - Plumbing Inspectors
Maine - Site Evaluator
Maine - Voluntary Certification for On-Site System Contractors
Massachusetts - Soil Evaluator
Massachusetts - System Inspectors
National Environmental Health Association - NEHA
New Hampshire - Designers & Installers
New York - Land Surveyors
New York - Professional Engineers
North Carolina - Registered Environmental Health Specialist (REHS)
Ohio - Sewage Treatment System Contractors
This live webinar was recorded to view at your convenience.
Watch Now
---
Fact vs Fiction and The Top Ten Septic Myths. We have all heard them. Is Biomat bad? Does a distribution box or header manifold provide equal distribution? Are additives needed to start a septic tank? Well let's take a look. Here we will explore common industry myths and dispel them through science. Please join us for a discussion dispelling common myths.
Speaker Biography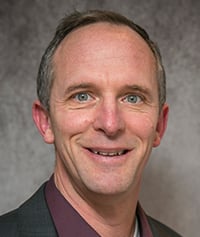 Dennis Hallahan, P.E., Technical Director

Dennis F. Hallahan, P.E., is the Technical Director of Infiltrator Water Technologies. Dennis has over 30 years of experience with the design and construction of on-site wastewater treatment systems. He has authored several articles for on-site industry magazines and has given numerous presentations nationally on the science and fundamentals of on-site wastewater treatment systems. Dennis also oversees a department that is responsible for product research and testing for both Universities and private consultants. The department develops system sizing charts for national and international approvals and assists customers and field representatives in the planning and review of large decentralized systems. He received his MS in civil engineering from the University of Connecticut and his BS in civil engineering from the University of Vermont. Dennis is a registered professional engineer in Connecticut. He has been with Infiltrator for over 16 years and in his current position as Technical Director, he is responsible for the technology transfer between Infiltrator and the regulatory and design communities. Dennis also holds several patents for on-site wastewater products. Member ASCE, WEF, serves on the NOWRA Technical Practice and Educational Committees, also on the New England Water Environment Federation's Small Community Committee.
More Webinars